In 2015, RBC embarked on an artistic adventure by becoming the Principal Partner of The Old Vic, an iconic, London theatre that is also the birthplace of the National Theatre, Sadler's Wells and English National Opera.
Watch our partnership highlights:
Since then, our support has enabled more artistic output and varied programming than ever before. Artistic Director Matthew Warchus and his team have delivered over 30 main stage productions, 18 of which were world premieres and 17 have transferred to the West End, Broadway and beyond.
Our support has broadened and deepened and we now sponsor The Old Vic's artistic and social mission work including the theatre's flagship free social mobility programme, Take the Lead, and we welcomed The Old Vic as the first RBC Emerging Artists Project partner outside Canada by funding the theatre's Emerging Talent Programme, nurturing the theatre makers of tomorrow.
This special partnership provides money-can't-buy experiences for our clients, offers a range of employee engagement opportunities including volunteering throughout the year, significantly impacts the community through a broad range of projects, increases our brand presence in London and supports our global commitment to the arts.
Most recently, as part of our partnership renewal, we launched a membership match funding campaign, with RBC match funding pound for pound all new Old Vic memberships and renewals - as of early July this had reached £50,000. This campaign will help the theatre emerge from the crisis and extended period of closure to thrive once again and for the creatives and theatre goers to celebrate a very special Back Together season.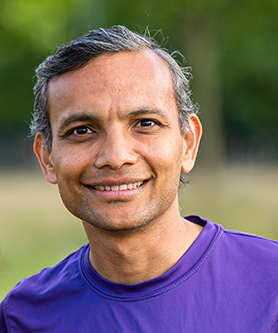 "The Old Vic – What a great partnership! I have had the privilege to attend shows over the years with clients and family. The Old Vic's choice of shows is always exceptional and avant-garde. The theatre setting provides a really intimate experience and the ability to meet cast in the Rehearsal Room and speak with them is unparalleled. Even the virtually hosted shows have been very well received and clients appreciate our support for such a historic institution through these difficult times. RBC's association with The Old Vic has provided us with an excellent entertainment avenue to strengthen client relationships."

-Shreeraj Laturia, Director, Trader – Central Funding Group (Host)
Read more about our partnership with The Old Vic.
---