Since 2018, we have raised £1 million to fund the refurbishment of Royal Bank of Canada House and this month the first GOSH families were welcomed. It is anticipated that more than 300 families each year with seriously ill children will stay at this free and comfortable home away from home, just moments from their child's bedside.
The renovation project has seen an 18th century townhouse on Powis Place transformed with modern, fully en-suite facilities for around 40 people. The accommodation is designed to cater to the needs of families whose children require urgent and specialist care, with priority going to those with children in intensive care units.
The House features bedrooms of various sizes, kitchen facilities, a quiet room, sitting rooms, a laundry and dining area, giving families a place to relax and rest away from the busy hospital setting.
RBC employees and representatives from GOSH came together to celebrate this milestone moment for the partnership and to see the House first-hand.
Dave Thomas, CEO, RBC Europe, said: "The opening of Royal Bank of Canada House is a milestone moment for all of us at RBC. A significant proportion of the £1 million raised has been by RBC colleagues, family and friends who give generously to GOSH every year by taking part in, and fundraising for, RBC Race for the Kids – thank you to them and to GOSH Charity for making the House a reality. We are very proud that Royal Bank of Canada House will provide some comfort for families through incredibly difficult times."
The building and renovation of family accommodation close to the hospital is one of GOSH Charity's key funding areas, and through the support of partners like RBC, the hospital can continue to improve services offered to families during what is often an extremely challenging and daunting time. As the hospital treats seriously ill children from across the UK, family accommodation is also crucial for those travelling from further afield with a child in need of life-changing care.
GOSH Charity's director of fundraising, Liz Tait, said: "Being the parent or guardian of a child who is seriously ill can be extremely stressful, and the last thing families should need to worry about is where they can stay while their child is receiving life-changing care at GOSH.
"Thanks to our valued partner, Royal Bank of Canada, we can provide hundreds more families with somewhere they can sleep, eat and look after their own wellbeing, in the knowledge that their child is in safe hands just moments away. The new accommodation will be a real lifeline during the most worrying of times for many families and are delighted to welcome our first guests."
Dr Joe Brierley, Consultant in paediatric and neo-natal intensive care at Great Ormond Street Hospital, said: "My team and I look after some of the most seriously ill children in the hospital and, like the rest of our colleagues, deliver family-centred care which is crucial for families with children being treated in intensive care. Children at GOSH don't just come from London and the South-East, they travel from the whole of the UK, as well as further afield. This means their parents and carers need a space to sleep and recharge, but most of all to be near their child so they can be at their bedside whenever needed – in intensive care, this can sometimes be very quickly, day or night. Family accommodation at GOSH is so crucial to help us deliver the very best care for seriously ill children and their families, so having Royal Bank of Canada House a stone's throw away from ICU will make an immeasurable difference."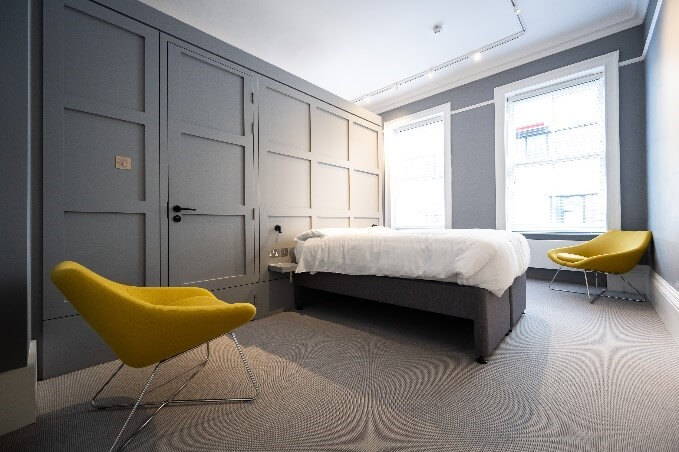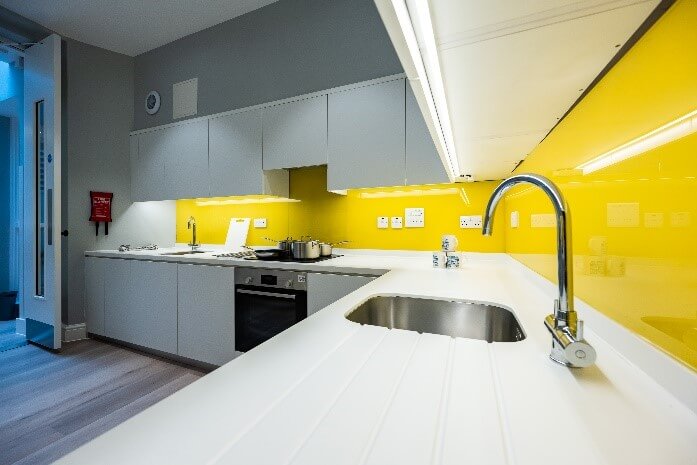 Our partnership with GOSH Charity started in 2010 with RBC Race for the Kids, a 5km family fun run that was first hosted in Battersea Park and now takes place in Hyde Park. In 2019, the London Race became the world's largest of the 17 RBC Race for the Kids events globally with 10,000 participants. Over the past 12 years, RBC staff, friends and family have raised more than £4 million, making a huge difference to the lives of seriously ill children and their families from across the UK. As well as funding Royal Bank of Canada House, we have also funded the Royal Bank of Canada Neurosciences Unit at GOSH. RBC Race for the Kids returns to Hyde Park on Saturday 8 October, find out more here.
Our partnership with GOSH supports RBC's commitment to helping clients thrive and communities prosper. In addition to GOSH, we partner with a number of community projects, charity partners and organisations to raise money for worthwhile causes and to support local communities. Find out more at www.rbccm.com/europe.
---