Juneteenth: An "asterisk" of the Emancipation Proclamation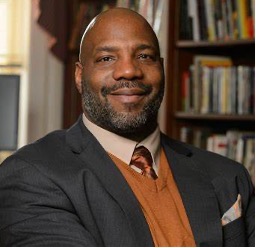 Juneteenth, a combination of the words "June" and "nineteenth," celebrates the end of slavery in the United States. In 1863, during the American Civil War, President Abraham Lincoln issued the Emancipation Proclamation, which declared more than three million enslaved people living in the Confederate states to be free. More than two years would pass before the news reached African Americans living in Texas.
It was not until Union soldiers arrived in Galveston, Texas, on June 19, 1865, that some of the state's residents finally learned that slavery had been abolished. Juneteenth is a day to focus on the emancipation of enslaved people in the United States, serving as a reminder that it took a Civil War to legally end slavery in this country.
Before it was proclaimed a federal holiday in 2021, Juneteenth was celebrated primarily by African Americans in Texas, with African Americans in other states joining in a few years later, making it an annual tradition for many.
Dr. Cobb believes there's an implicit problem with the celebration of Juneteenth. Because people were told about the Emancipation Proclamation two and a half years after it was issued, we tend to think of Juneteenth as an outlier or "asterisk" of the Emancipation Proclamation.
"Whenever there was emancipation, there were schemes and attempts to undermine the newly found freedom of those enslaved. Texas was not unique to the former Confederacy states and the states of the former Confederacy were not unique to the U.S.," he said.
Existing between freedom and enslavement
Enslaved people lived in the "gray" zone between freedom and enslavement, particularly during the Civil War, because emancipation in the Northern U.S. was not as clear cut as one might think, said Dr. Cobb.
In fact, one of the "asterisks" of history is that the British offered freedom to any enslaved person who abandoned the colonists' side and took arms against their former enslavers, he said. "There were more African Americans fighting on the side of the British during the Revolution than those fighting on the side of the colonists," he said.
In the aftermath of the Revolution, as the Northern U.S. passed laws ending the practice of slavery, Dr. Cobb said a "gradual" emancipation took place for slaves in states once they reached a certain age. But the "cold, economic logic" of slavery prompted a tide of sales of slaves at "discounts" to states such as South or North Carolina.
"In financial terms, if you owned a large asset that would have no monetary value on January 1st of next year, you would likely sell that asset …that's exactly what happened with slaves in the Northern U.S." he said.
"Juneteenth is a day of learning in which we fearlessly engage with our history and recognize its implications for the present as our best hope for paving a new path for ourselves in the future."

- Dr. Jelani Cobb
Creating a paradoxical situation for slavery
When President Lincoln sought to issue a Proclamation to end slavery in the Southern U.S. and relocate enslaved people to other locales, Frederick Douglas, an American abolitionist, denounced it because he believed enslaved people earned the right to live in America.
After publication of a letter to President Lincoln by New York Tribune editor Horace Greeley entitled "The Prayer of Twenty Millions," President Lincoln issued the Proclamation to free the enslaved in "states in rebellion against the Union."
The Proclamation was a political and military maneuver designed to "peel away" Southern states that wavered in their commitment to the Confederacy, encouraging people to flee and depriving these states of "man and women power," explained Dr. Cobb.
This created a paradoxical situation for enslaved people, whose status was entirely contingent on who was in control of the territory in which they were located. "If you lived in a county in which the Union gained control, you were free, but if the Confederacy re-gained control, you could be a slave later in the week," he said.
Protecting slavery through "states' rights"
There are many misconceptions about Texas' role in the history of slavery, said Dr. Cobb.
Due to its large size, it evaded control by the Union Army and kept one step ahead it by moving enslaved people around the state. And, contrary to what many believe, most people didn't hear about the Emancipation Proclamation through the Union Army. While some heard of it, "that didn't change anything fundamental about [Texas'] relationship to slavery," noted Dr. Cobb.
Another common myth is that the war was "fought on states' rights." But in fact, the articles of secession state that Texas, as well as the other Confederacy states, seceded from the Union "to protect the institution of slavery," he continued.
But the euphemism of "states' rights" was coined to preserve the right for states to keep enslaved people, because it was considered too harsh for states to admit that they "fought the bloodiest war in history to preserve the right to buy and sell human beings," added Dr. Cobb.
Even after the 13th Amendment was signed, Dr. Cobb notes that people were reintroduced back to slavery through legal loopholes known as convict leasing, or slave plantations that were destroyed during the War. "This provided a gigantic source of capital for the Southern economy," he said.
Paving a path for the future
Given the long and complicated history of Juneteenth, Dr. Cobb believes it's important that we confront and engage with its history so that we can learn from the past. "Juneteenth is a day of learning in which we fearlessly engage with our history and recognize its implications for the present as our best hope for paving a new path for ourselves in the future," he said. Juneteenth is a profound day in American history, and we must make a commitment to equity and equality year-round as we continue on a journey of positive progress.
---
Biography
Dr. Jelani Cobb is a staff writer at The New Yorker, writing on race, history, justice, politics, and democracy, as well as Columbia University's Ira A. Lipman Professor of Journalism and the next Dean of Columbia Journalism School starting Fall 2022. He recently co-edited The Matter of Black Lives, a collection of The New Yorker's most ground-breaking writing on Black history and culture in America, featuring the work of legendary writers like James Baldwin and Toni Morrison.
---